Embattled president Mauricio Macri tried to shore up confidence in Argentina after the country asked creditors for more time to pay $101bn of debts, but market analysts said the move pointed to a ninth sovereign default by the South American nation.
The peso slid and bonds sold off on Thursday as investors judged the hasty move insufficient to solve the country's financial woes. The losses deepen a crisis triggered this month when Mr Macri suffered an unexpectedly heavy defeat in a primary election that all but wiped out his chances of re-election in October.
"There are 59 days to go until the elections. To get there in the best way is my responsibility as president, but it never depends on just one government," said Mr Macri in a televised address on Thursday morning, implicitly rejecting speculation that elections could be brought forward.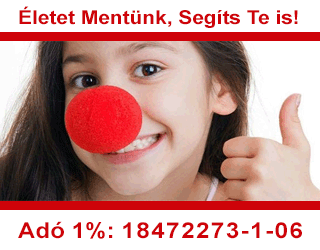 Argentina's economy is already fragile, with inflation accelerating past 50 per cent, unemployment rising and businesses throttled by high interest rates. The peso has lost a quarter of its value since the August 11 primary and investors are worried that prolonged political instability ahead of the presidential election could trigger the kind of market meltdown that has bedevilled the country in the past.
A banker in Buenos Aires said that Argentines with memories of the country's 2001 economic crisis, which resulted in riots, bank runs and the world's biggest ever default at the time, "are very afraid of what's going on".
"My brother just went to the bank to cash a cheque for 300,000 pesos," said one local businessman on Thursday. "They said they couldn't give him more than 100,000 as they would end up without any cash."
Mr Macri had hoped to project an image of confident economic management and avoid drastic measures to boost his chances in October's presidential election. However, a recent auction of government debt failed to attract enough backing from investors, forcing Buenos Aires to take action.
Argentina now plans to delay $7bn of payments on short-term local debt due this year and will seek a "voluntary reprofiling" of $50bn of longer-term debt — much of it held by foreign investors. It will also seek to postpone the repayment of $44bn already disbursed by the IMF from its record-breaking $57bn bailout agreed only last year.
Hernán Lacunza, who took over as finance minister in the wake of the primary defeat, said the move was "due to short-term liquidity stresses and not due to problems with the solvency of the debt." But Edward Glossop at Capital Economics in London described the move as "tantamount to default".
Markets were not convinced that the debt "reprofiling" would solve Argentina's payment problems. The peso fell 2.89 per cent on Thursday before paring back some of its losses and settling at nearly 60 pesos per dollar. The country's 100-year bond, issued two years ago amid wild optimism over Argentina's prospects, dropped to just 42 cents on the dollar, implying big losses in a restructuring, while the shorter-dated debt maturing in 2021 saw its price fall to 48 cents on the dollar, pushing its yield to 60 per cent.
Siobhan Morden at Amherst Pierpoint Securities, highlighted Argentina's rapid depletion of its foreign exchange reserves, which she estimated at around $10bn. "Every day they are burning $500m. Given where net reserves are, do the math. We are in a countdown."
Ms Morden described the government's debt relief plan as a "piecemeal strategy" and predicted that capital controls could quickly follow to stop more money leaving the country.
The move was also criticised by a close economic adviser to Alberto Fernández. He expressed concern that the measures could fail to restore the economic stability that the government is seeking, potentially sparking panic among Argentines unable to exchange investments for cash.
"This is a bombshell. It is a very complicated situation with many risks," said the adviser. "The problem is if people react badly and you end up with a run on the banks."
Markets had expected a debt restructuring after the August 11 primary election shock because the collapse in the peso had pushed up the cost of servicing Argentina's mostly dollar-denominated debt sharply and boosted inflation. Capital Economics estimated this week that the government had $30bn in debt falling due this year and another $50bn next year.
An IMF team has just wrapped up a visit to Buenos Aires to assess the government's compliance with the bailout programme and will decide soon whether to disburse the next $5.4bn of loans. The fund has promised to continue to stand by Argentina but faces a tricky decision over whether to continue supporting a flagship programme which is badly off track and lacks support from the likely election victor.
Mr Fernández has been sharply critical of the IMF, blaming it — along with Mr Macri — for imposing a "social catastrophe" on the Argentine people, who are suffering recession, high unemployment and runaway inflation.
Alberto Ramos, head of Latin America research at Goldman Sachs, said the timing of the debt announcement was surprising.
"If there is a political transition, the market was somewhat expecting that Argentina would have to reprofile their debt," he said. "But what no one expected is that they would get the ball rolling with this administration."
The government will seek approval for its proposals to reprofile Argentina's debt from Congress, where the ruling coalition does not control a majority. So far opposition legislators have been fiercely critical of the suggestion.
"They are just kicking the can down the road," said Agustín Rossi, an opposition legislator, on Thursday. "When push comes to shove, they come to Congress. But when we told them that the IMF agreement had to be debated here, they refused."
What constitutes a sovereign default?
Defining a sovereign default is often tricky in practice, with many countries couching their debt restructuring in "voluntary" terms. 
Typically one of the major credit rating agencies will declare a default or selective default when a country fails to adhere to all of its debt obligations, whether through late or incomplete payment or outright repudiation. Separately, a finance industry body under the auspices of the International Swaps and Derivatives Association can declare a "failure to pay" that triggers so-called credit default swaps, a kind of insurance against debt defaults. 
Countries can lengthen their repayment schedules without defaulting if they engineer a voluntary exchange of old bonds for new longer-term ones, perhaps sweetening the deal by offering higher interest payments in return. But such an exchange must not be coerced to be considered truly voluntary. 
For example, Greece's record-breaking €200bn debt restructuring in 2012 was supposedly voluntary, but only happened thanks to government pressure on European banks and the use of collective action clauses — these meant that an agreement struck with a supermajority of creditors was binding on all creditors. 
In Argentina's case, it is likely that even a voluntary reprofiling would in practice adversely affect Argentine bondholders, and would therefore constitute a default — the ninth in the country's history, and the third since the turn of the millennium. Robin Wigglesworth
Forrás: Klikk