eMarketer expects Amazon (AMZN) to account for almost half of the total US retail e-commerce market in 2019. However, the research agency hasn't included Shopify (SHOP) among the players expected to make it to the top ten in the US retail e-commerce market. Despite this, the company is currently being touted as major competition for Amazon. Amazon stock is up 21.93% YTD (year-to-date), and Shopify is up 159.06% YTD.
How Shopify is escalating its offensive
On September 10, Shopify announced its plans to acquire robotic fulfillment company 6 River Systems for $450 million. The company expects the deal to complete in the fourth quarter. According to its press release, Shopify doesn't expect a material revenue impact from this deal in 2019. However, it expects $25.0 million in additional expenses in 2019. The company also expects 6 River Systems to generate $30 million worth of billings in 2020.
This acquisition may be part of Shopify's plans to invest $1.0 billion in strengthening its US fulfillment network. Its acquisition of 6 River Systems could enable it to compete directly with Amazon Robotics in the US e-commerce space.
Shopify made its presence felt in 2019
Analysts and investors started taking note of Shopify as potential competition to Amazon after its fourth-quarter earnings results in February. Backed by robust performances across its businesses, Shopify outperformed both consensus revenue and non-GAAP (generally accepted accounting principles) EPS estimates. The stock gained further after reporting its first-quarter earnings results in April. In the quarter, it surpassed the consensus revenue estimate by $10.37 million and the consensus non-GAAP EPS estimate by $0.14.
In May, Shopify acquired Handshake, a company involved in facilitating wholesale B2B (business-to-business) purchasing. The move signaled the company's increasing focus on the US B2B e-commerce opportunity. In June, the company announced its entry into the physical distribution space of the US e-commerce segment by launching a broad fulfillment network. To learn more, read The Shopify-Amazon e-Commerce War Is Heating Up.
Amazon is aggressively strengthening its e-commerce business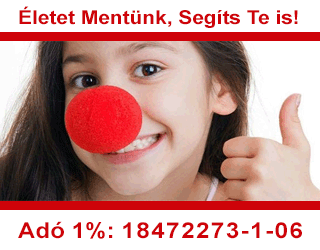 On September 9, CNBC reported Amazon's plans to add 30,000 full-time and part-time jobs across its corporate, technology, and customer fulfillment departments. According to MWPVL International, as of September, Amazon has 971 active facilities across the world. Of these, 426 are in the US. The facilities involve fulfillment centers, supplemental centers, return centers, Pantry/Fresh food fulfillment centers, Prime Now Hubs, airport hubs, delivery stations, inbound and outbound sorting centers, and Whole Foods retail grocery delivery centers.
In June, Amazon announced plans to further expand its air cargo network by leasing additional Boeing 737-800 aircraft. The company plans operate 70 cargo aircraft by 2021. Read Amazon Just Added 15 More Planes to Amazon Air to find out more.
Amazon's switch from two-day shipping to one-day shipping for Amazon Prime members is already garnering a lot of interest from analysts and investors. To learn more, read Amazon One-Day Delivery: What to Know.
On September 5, CNBC reported that Amazon was testing a new feature to help customers identify newly launched products. The company is also evaluating another feature, the Top Brand badge, to help customers identify products from established brands. Badges are expected to improve the overall shopping experience for customers.
What analysts are saying about Amazon and Shopify
Analysts are keeping a close eye on the e-commerce businesses of both Amazon and Shopify. On September 3, RBC Capital Markets reiterated its "outperform" rating on Amazon and raised its target price from $2,200 to $2,600. It attributed this hike to the anticipated commercial success of the company's one-day delivery option. Read Amazon Stock Surges as RBC Raises Its Price Target for more info.
On September 9, CNBC reported that R.W. Baird was raising Shopify's target price from $370 to $410. The analyst expects the company to become the second-best-performing e-commerce player in North America based on sales volumes. The analyst also expects more than 1 million merchants to use the Shopify platform by the end of 2019. In such a scenario, Shopify will be displacing eBay and will be much stronger competition for Amazon.
On August 27, Rosenblatt analyst Mark Zgutowicz reiterated his "buy" rating on Shopify and increased its target price from $410 to $481. He attributed this hike to the fulfillment revenue stream expected from Shopify Fulfillment Network.
Forrás: Klikk