The theme song for "Mister Rogers' Neighborhood," the Village People's "Y.M.C.A.," the original cast album for "Fiddler on the Roof" and the play-by-play broadcast of the thrilling 1951 National League tiebreaker between the New York Giants and the Brooklyn Dodgers are among the 25 recordings just added to the Library of Congress's National Recording Registry.
The registry, created in 2000, is meant to designate recordings that are "culturally, historically, or aesthetically significant" and are at least 10 years old. Carla Hayden, the librarian of Congress, selected this year's inductees from around 800 nominations.
This new class ranges widely over the American soundscape, taking in radio broadcasts, field recordings, early women blues singers, jazz, opera and recent pop albums, including Dr. Dre's 1992 rap smash "The Chronic," Tina Turner's 1984 "Private Dancer" and Cheap Trick's 1978 live album "Cheap Trick at Budokan."
There are also obscure historical recordings, like a two-sided 1927 recording of Compagnia Columbia's spoken-word piece "Protesta per Sacco e Vanzetti" and the tenor Raoul Romito's "Sacco e Vanzetti." They were both written in response to the 1921 guilty verdicts against and executions of the Italian immigrant anarchists Sacco and Vanzetti, which set off protests around the world.
The library, in a nod to the coronavirus crisis, is billing this year's list of inductees as "the ultimate 'stay at home' playlist." And some entries, even if by happenstance, do seem in tune with the current mood.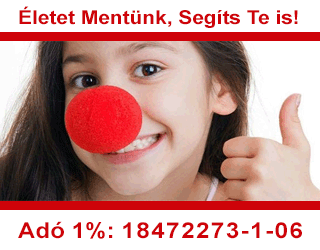 In keeping with sports channels' current fare of classic game reruns, there's the 1951 Dodgers-Giants game (called by the broadcaster Russ Hodges), which ended with Bobby Thomson's famous walk-off homer, known as "the Shot Heard 'Round the World."
The new inductees also include the 1963 radio broadcast of the Boston Symphony Orchestra's performance during which the conductor informed the audience that John F. Kennedy had been assassinated. Amid gasps from musicians and the audience, the library's announcement said, sheet music was passed out, and the orchestra began the funeral march from Beethoven's Third Symphony.
There is also a 1939 episode of "Arch Oboler's Plays," which was described in a statement from the Library of Congress as "one of the earliest American old-time horror radio programs" and was also an important influence of Rod Serling, the creator of "The Twilight Zone." And on a lighter note, there's "Hello Muddah, Hello Faddah," the 1963 novelty song with lyrics by Allan Sherman and Lou Busch, to the tune of Ponchielli's "Dance of the Hours."
The registry so far includes 550 recordings in total. Some of the newly selected recordings are already preserved by the copyright holders, the artists or other archives. But where they are not, the Library of Congress will work to ensure that they are preserved and available to future generations.
Forrás: Klikk