A landlord in Williamsburg, Brooklyn, told tenants not to worry about paying April rent this week.
Mario Salerno said many of his tenants started calling him to say they were worried about not being able to make rent.
"I told them just relax, don't panic, it's gonna work out," said Salerno, a 59-year old born and raised on Metropolitan Avenue.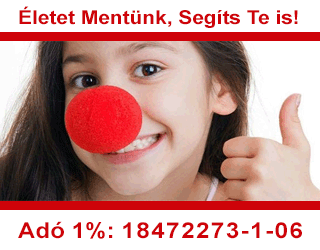 Salerno owns 80 apartments and said 30 percent of his 200-plus tenants have taken advantage of the rent waiver.
"Just make sure you have food on the table. Take care of your loved ones, your family. If they have any pets make sure the pets got food," Salerno told his renters. "As far as me, God is good to me. I'm successful."
Salerno's family has owned a gas and car service station in the neighborhood since 1959. His business is considered essential according to state guidelines and has remained open—servicing New Yorkers as well as police cars and ambulances. He said many of his tenants had offered to pump gas and clean his station as a thank you, but he hadn't taken anyone up on their offer.
"I'm just really concerned about everyone's health," he said.
Lauren Broggini didn't know how she was going to make it through the month when she saw a sign posted at her building entrance saying tenants wouldn't have to pay April rent.
"I'm paycheck to paycheck so it was this huge act of generosity that I wasn't expecting," Broggini said.
The 29-year-old lost her job in retail and as a part-time nanny when the COVID-19 restrictions rolled out. She lives with three roommates and has been a tenant of Salerno's for two years.
"I wasn't expecting it," she said. "The majority of people haven't had their [rent] waived. So when I saw that sign it was just this immediate heavy wave of relief."
Another tenant, Robin Simmons, also took the offer of the waived rent and said it will help "immensely! I have 3 part-time jobs and private clients. I teach yoga, Pilates and Meditation at Pratt, Equinox and the 92nd St Y. I lost a lot of work in the past 3 weeks." She added, "It's impossible right now to apply for unemployment. I'm high risk, being asthmatic."
Simmons, who has been a tenant for over two years, also said that Salerno was beloved in the neighborhood, describing him as "a genuine guy" who "dresses up as Santa every year and gives presents to neighborhood kids."
New York Governor Andrew Cuomo ordered a 90-day moratorium on all evictions last month, but that doesn't mean tenants are spared rent. State Senator Michael Gianaris of Queens has sponsored a bill calling for a three-month moratorium on rent for residents and small businesseswhose work has been affected by COVID-19 closures.
Some tenant advocates, like Housing Justice for All, have gone further—calling for rents to be cancelled for the duration of the pandemic. But Cuomo hasn't endorsed any of the proposed measures.
For now, Broggini said she's trying to pay it forward. She donated a few of the dollars she had to the New York Food Bank this week. She's taking the rest day by day.
"We'll have to see what the end of April brings," she said.
Forrás: Klikk