New York State Launches Small Business Loans For Those Who Didn't Get Money From The Feds – Gothamist
Applications for a new New York State small business loan program open Tuesday for businesses that didn't get money from federal COVID-19 relief programs.
The $100 million state program—New York Forward Loan Fund—is aimed at minority- and women-owned small businesses. The loans are for small businesses and nonprofits with less than 20 full time employees and landlords with less than 200 units who have lost rental income during the coronavirus pandemic.
Unlike the Payroll Protection Program loans under the U.S. Small Business Administration, the state loans are not forgivable and must be paid back over five years. Businesses who didn't get the PPP loan or the Economic Injury Disaster Loan may qualify for the state funds.
They'll be distributed throughout the state, with 30 percent of the funds going to the NYC region, according to the governor's office. The Capital, Central NY, Finger Lakes, Mohawk Valley, North County, and Southern Tier regions will each get 4 percent of the funds. Western NY will get 8 percent. Hudson Valley and Long Island are allotted 12 and 18 percent, respectively.
The loans are for under $100,000 or up to three-months in revenues, expenses, or projected rent losses. Interest rates are 2 percent for nonprofits to 3 percent for small businesses and landlords.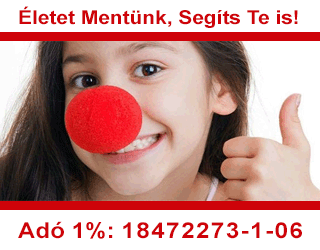 As New York's businesses had to close under stay-at-home guidelines to mitigate the spread of coronavirus, some 2.3 million people in New York State have lost work. Some small business owners are bracing for longterm consequences, wondering how iconic storefronts will survive the pandemic. One of those,East Village shop Gem Spa, closed for good this month.
To help struggling small businesses, the New York City Council passed a package of COVID-19 relief bills, including capping fees that delivery services like Grubhub place on restaurants and suspending some sidewalk cafe fees.
The federal PPP loans administered under the SBA have helped more than 280,000 businesses get nearly $38 billion in loans that could later be forgiven in New York State, according to data from the SBA through May 16th. That program was scrutinized in its first round after large businesses were handed millions of dollars, which many publicly-traded businesses, like Shake Shack and Potbelly, later returned. The average size of the loan in NY has dropped to about $76,000 in the second round of the PPP, down by $130,000. New York Public Radio, the nonprofit that owns WNYC and Gothamist, secured an $8.9 million PPP loan.
For the state program, applications open Tuesday at noon, with priority given to industries and regions that are already open. The program isn't first-come, first-serve, however; businesses and regions that haven't reopened yet are encouraged to prepare pre-application forms.
"Small businesses are the engine of the New York economy, but they are now facing some of the toughest challenges in this pandemic," Cuomo said in a statement Friday.
Forrás: Klikk