Recording and producing one of your old tracks under a pseudonym within a fake band is certainly an original way to screw over your enemies, that's for sure.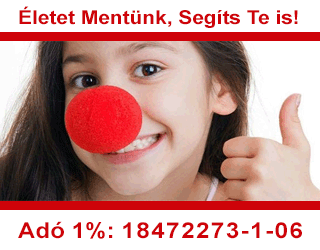 Earlier today, Taylor Swift shared a snipped of a cover of her track 'Look What You Made Me Do', which appeared on the soundtrack of the latest Killing Eve episode.
The tweet seemed innocuous enough: "VERY STOKED about this cover of 'lwymmd' on Killing Eve by Jack leopards & the dolphin club," she wrote.
VERY STOKED about this cover of lwymmd on @KillingEve by Jack leopards & the dolphin club!! pic.twitter.com/fhkLfOssfm

— Taylor Swift (@taylorswift13) May 25, 2020
The cover itself is dark, haunting, entirely in keeping with the menace of the show. But, in classic Taylor Swift style, there's more to this cover than initially meets the ears.
For starters, this is the first mention ever of a band called Jack Leopards & The Dolphin Club — the only song attributed to them is the 'Look What You Made Me Do' cover.
The credits on the song list the original songwriters — being Fred Fairbrass, Jack Antonoff, Richard Fairbrass, Rob Manzoli, and Taylor Swift. But more curiously, this cover lists a producer called 'Nils Sjöberg', alongside Jack Antonoff.
Now, if you're not up with your Taylor Swift easter egg fuckery, Nils Sjöberg is a songwriting pseudonym that Swift once used for the track 'This Is What You Came For', which she wrote with then-boyfriend Calvin Harris. You might also recognise Nils Sjöberg's name from a tombstone in the original 'Look What You Made Me Do' music video.
All this is just benign trivia of course, until you remember the gigantic shitfight that happened last year regarding Scooter Braun's contentious purchase of Swift's old record label Big Machine — and consequently, the masters of her entire back catalogue prior to 2019's Lover.
Swift was furious at the purchase, and the fallout was ugly and bitter, with Swift vowing to re-record all her old albums so as to not give a cent in royalties to Braun. Some eagle-eyed fans are already convinced she's begun recording a new version of 2012's Red.
Re-recording your old albums publicly is one thing, but recording and producing one of your old tracks under a pseudonym within a fake band to avoid paying licensing fees is on a whole other level.
Some fans are also convinced that the man singing the cover is Swift's brother Austin, based on the fact that Swift once begged series writer Phoebe Waller-Bridge to allow him to sing on the soundtrack. This hasn't been confirmed.
so basically "jack leopards and the dolphin club" is a band of austin swift, jack antonoff and nils sjöberg aka taylor swift. I hate her sometimes. pic.twitter.com/nfL03ESmYe

— rafia (@repromantics) May 25, 2020
Nils Sjoberg (Taylor's songwriting pseudonym) is listed on the LWYMMD cover's credit. She's using the pseudonym again to get around her music being hijacked from her.

Taylor Swift will not be silenced and I love it. pic.twitter.com/TV6J2x1ACD

— Ryan Schocket (@RyanSchocket) May 25, 2020
taylor swift creating a fake band so she can have her song played on killing eve without sc00ter [email protected] getting coin
pic.twitter.com/DVSjyRKO1u

— jade (@youuareinIove) May 25, 2020
you can always count on Taylor Swift to outsmart anyone in her way pic.twitter.com/U4AwGXqLv5

— Audrey 🍍 (@almostfuckingdo) May 25, 2020
You love to see it.
Forrás: Klikk